DATE:

AUTHOR:

The OfficeRnD Team

RELATED ROADMAP ITEMS:
Employee Experience
Google
Setup
New Chrome Extension available!
DATE:
AUTHOR: The OfficeRnD Team
Introducing a game-changer for the era of hybrid work: the all-new Chrome Extension OfficeRnD Hybrid for Google Calendar

By turning the calendar into a hybrid work hub, employees can experience the power of efficient time management and seamless collaboration all within.

Equip your team with this natively blended hybrid experience into their everyday go-to tool - the calendar, to increase all at once :

Office presence

Onsite meeting attendance

Team sync and collaboration

Navigate the complexities of hybrid working effortlessly while focusing on everyone's key asset - time.
We can help everyone find their team and the perfect office space, no matter where they look. After recently releasing our upgraded Slack app, we are thrilled to go one step further towards our mission of providing true app-less experience - all essential features of OfficeRnD Hybrid at your fingertips.

Time is the most valuable asset, so why not provide your team with the best hybrid experience?

What's possible with OfficeRnD Hybrid for Google Calendar?

Book Desks: Quickly navigate through an interactive visual floor plan and reserve your preferred desk, ensuring a comfortable and productive workspace upon arrival.

Resource filters, date, and time selection are also available within the Office Map view, so you can easily find the right space in any office and/or location you are looking for.

You have access to all OfficeRnD Hybrid native booking features, such as making the booking Private or setting it up as a recurring one.

Employees can also track their Workplace Policies compliance within the Office Map view.

Check Teammates' Presence: Instantly check who's in the office, starting with your favorites. This facilitates collaboration, networking, and productive interactions.

By clicking on the Teammates view, you can search for a teammate and invite them to the office if they have not booked their spot yet.

Track Onsite Meetings: Easily identify and plan around meetings that require onsite presence to streamline schedules and maximize in-person collaboration opportunities.

The onsite Meetings section shows a tooltip listing your onsite meetings that day to help you decide which days are most productive to be in the office.

By integrating these robust features into Google Calendar, OfficeRnD eliminates the need for employees to switch between platforms, reducing friction and simplifying their hybrid work management experience.
Discover our Chrome Extension OfficeRnD Hybrid for Google Calendar now!
Here are our Help Center resources to help you get started. There you will find how to Install The OfficeRnD Hybrid for Google Calendar Extension :
---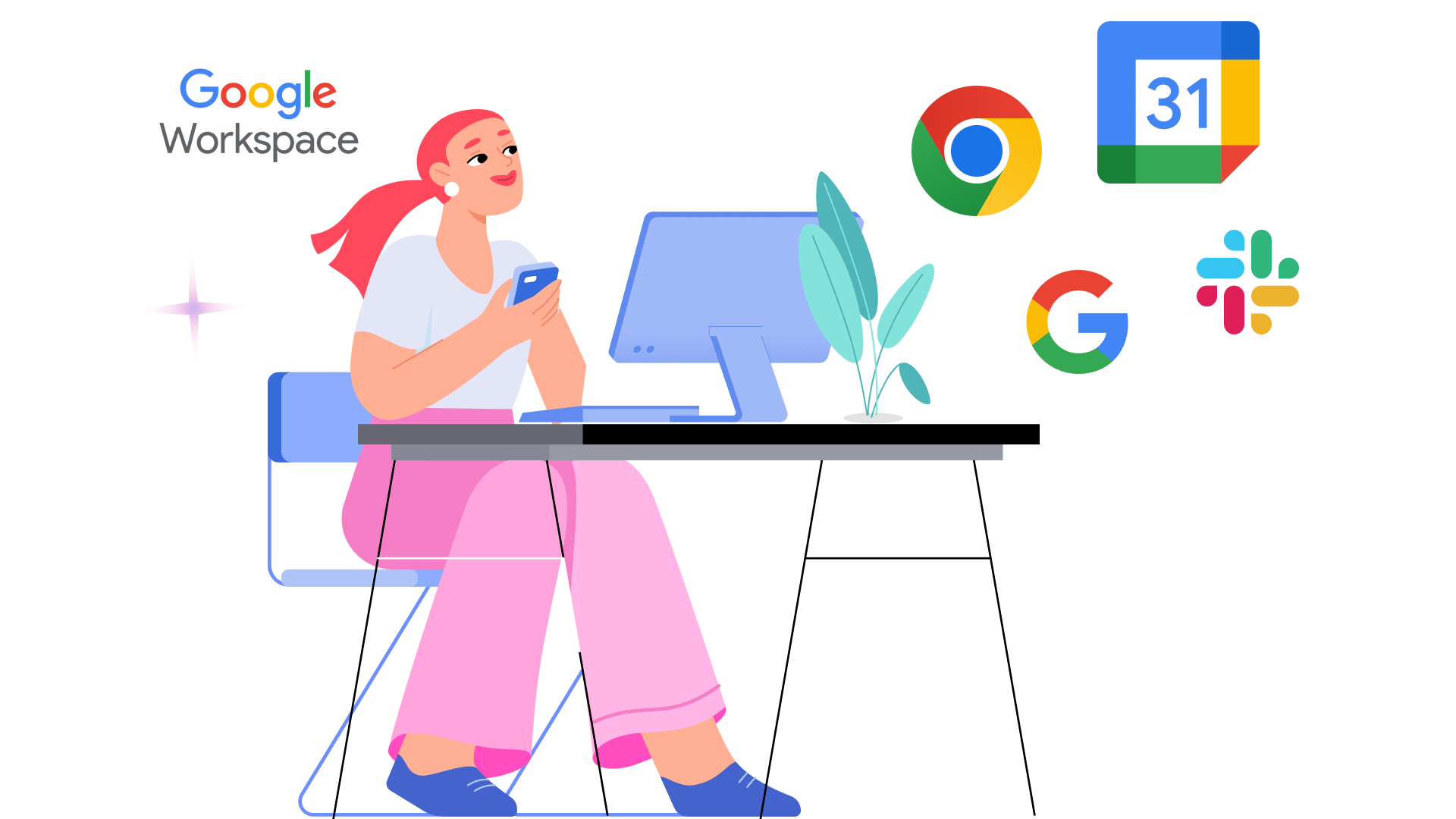 Google Workplace Experience with OfficeRnD Hybrid
This Release adds a new layer of usability and efficiency for all Google Workplace Organizations.

Combining the New Chrome Extension with our native Google Calendar Integration helps users moderate their hybrid work, schedule, and meetings entirely from within.
Google Calendar Integration provides Bi-directional sync and makes Meeting Room Booking and Management as simple as possible from your existing workflow.

Google Directory Integration automatically adds all your employees to OfficeRnD Hybrid.

Slack App makes it easy to track your daily hybrid schedule from any device, with quick commands, check-in, notifications, and easy chat coordination with everyone.
---

Notes for Organizational Admins:
You can find the Extension in the Admin Portal > Settings > Integrations > Calendar and navigate to the setup guide.

Once you install the Chrome Extension for your organization, all employees will see it in their Google Calendar and be prompted to Get Started and go through a quick onboarding.

A new Option for Desk Booking will be available also from the +Create button.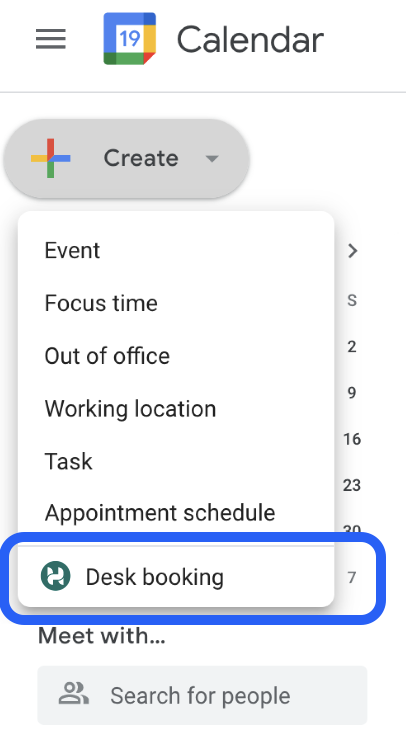 ---

Lastly, we would love your thoughts and feedback about this release!

You can vote here, on the left side of the announcement, and share your comments, questions, оr ideas.

Thank you for choosing OfficeRnD Hybrid for your hybrid journey