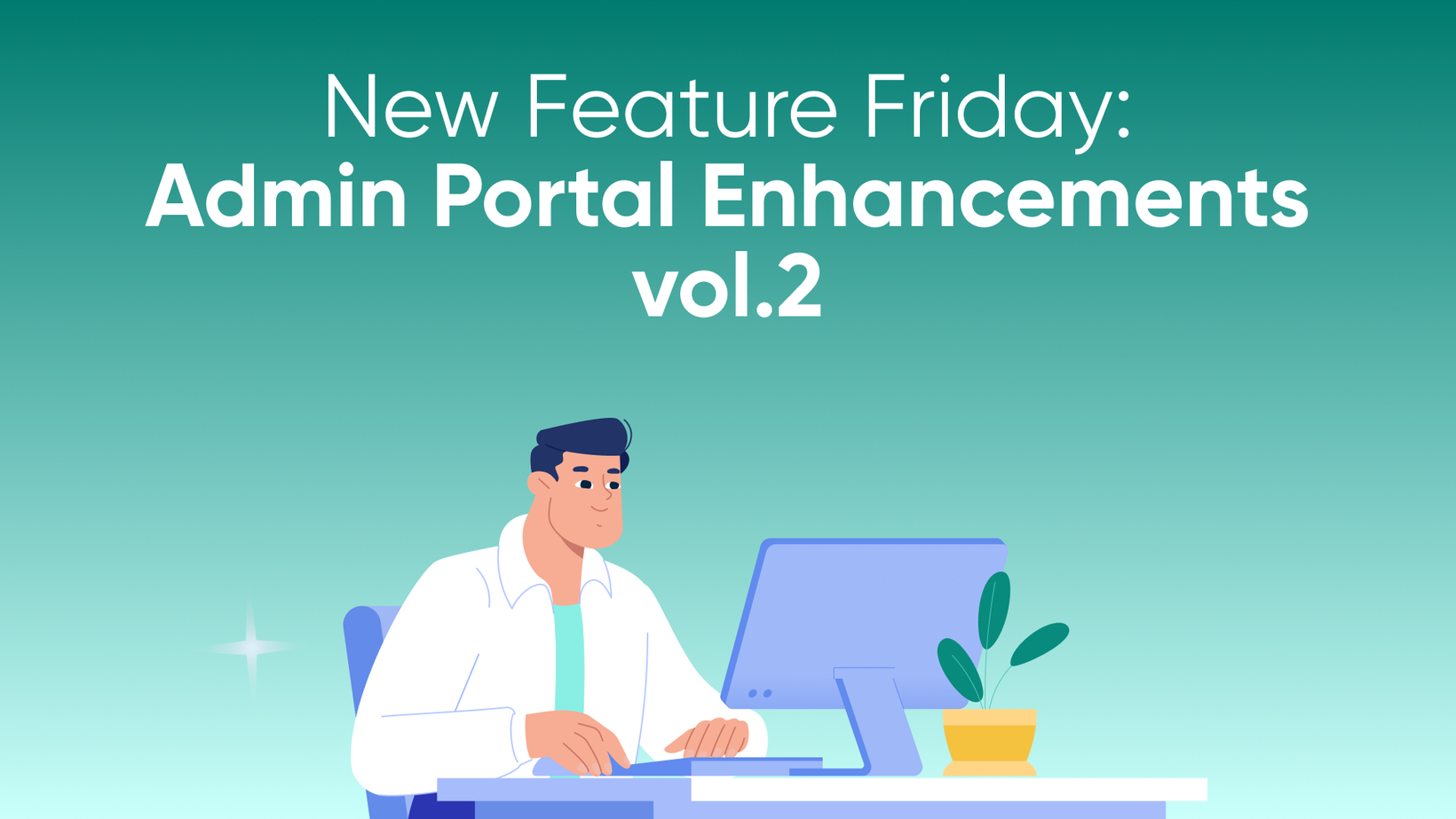 DATE:

AUTHOR:

The OfficeRnD Team
Reception App
Outlook
Google
Setup
Integrations
New Pages in the Admin Portal
DATE:
AUTHOR: The OfficeRnD Team
You are an admin of a hybrid workplace.
Likely, that`s one of many tasks you have and one of multiple platforms you must set up and maintain to ensure your organization runs smoothly and utilizes all necessary tools.
We get it. And we know that the Admin experience in such solutions is just as much as the Employee Experience.

That's why we've made new updates in the Admin Portal to make your work easier, quicker, and more organized. We want to help you manage your tasks more efficiently so that you can focus on other important aspects of your job.

Last month we made 5 big improvements, and now we are excited to introduce 2 new pages in our Admin Portal that surface and combine 2 important functionalities of the OfficeRnD Hybrid Solution and help you manage them seamlessly:
Meeting Rooms

Visitors
So, let's dive in!
New Meeting Room Management Page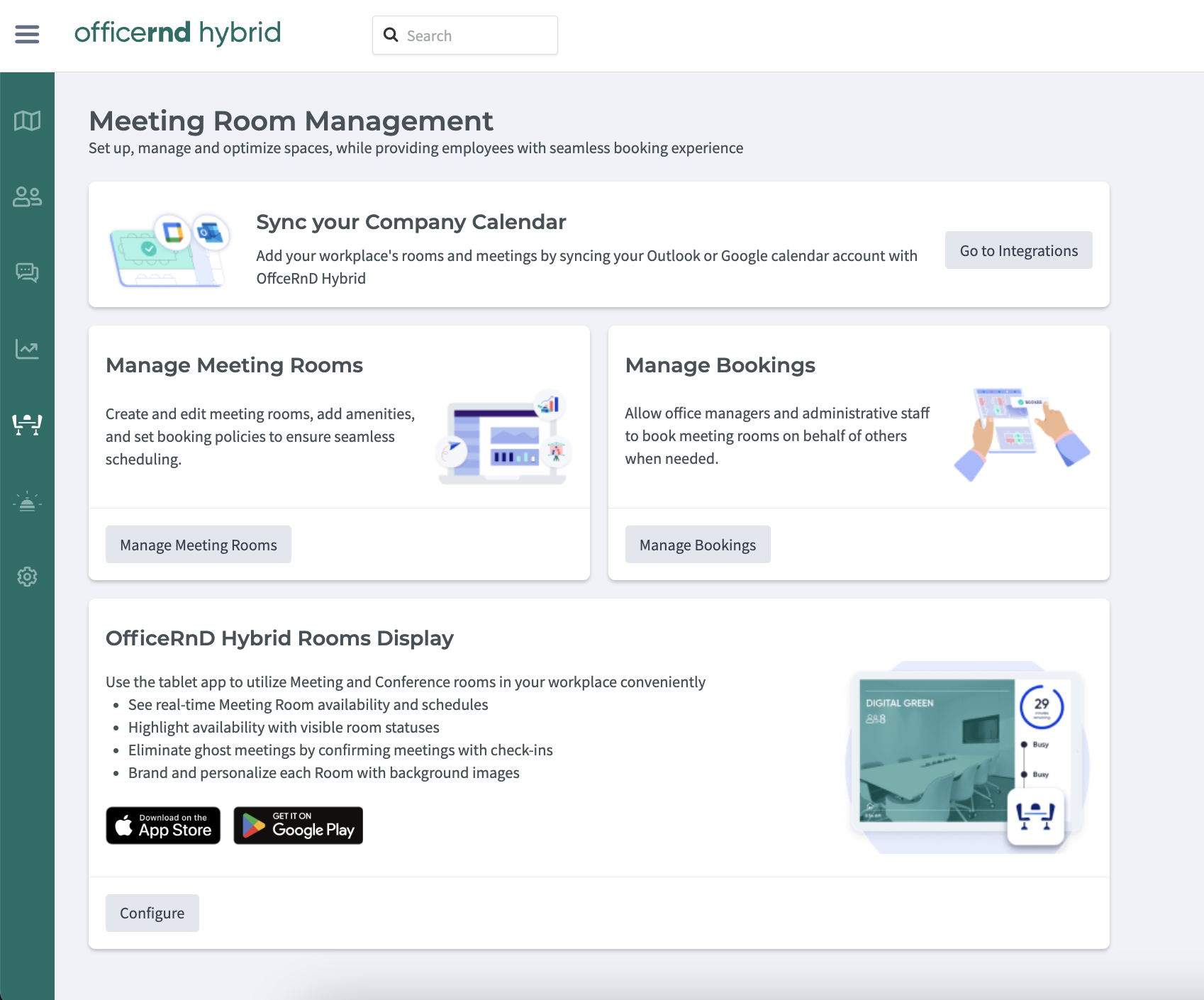 The new Meeting Room page includes 4 key blocks, navigating you to key functionalities to create, maintain and edit the Meeting Room experience of your organization:
Easy access to the Calendar Integrations ( Google Calendar and Microsoft Outlook )

Manage Meeting Rooms from where you can create, edit and modify your Meeting Rooms, their availability, capacity, amenities, privacy settings, booking policies, and more.

Manage Bookings by revising, editing, and adding new ones directly in the Calendar view ( List view also available )

Meeting Room Display App from where you can navigate to the App Stores and quickly configure your Meeting Room Displays Look & Feel

New Visitor Management Page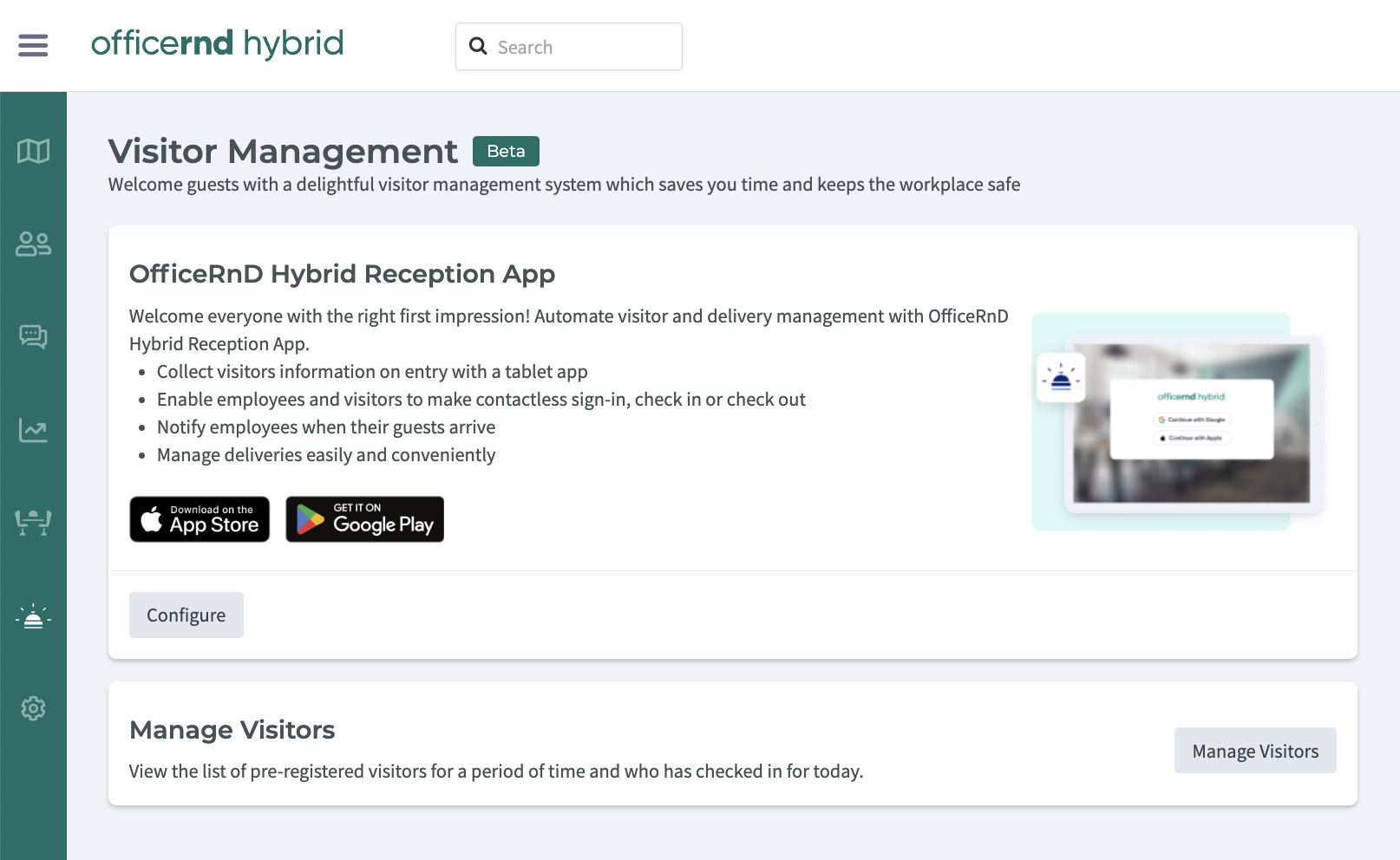 The new Visitor Management page is your Hub page for everything related to organizing and managing visitors and their experience.
Reception App from where you can also navigate to the App Stores, discover the guides for accurately setting them up, and options to select the features available through it (such as Deliveries, Visitor registration, Check-In for Employees, and more).
You can also modify the app's Look and Feel from there.

Manage Visitors takes you to the View with Lists for Pre-registered and Checked-in Visitors and all additionally gathered data available. Plus, multiple options help you navigate through them, like search, filters, and time period. The option to export is also available.

To sum it up, our latest updates in the admin portal make managing the different aspects of a hybrid workplace much easier. Is there something else you would like to see on those pages? We would love to hear your thoughts and ideas!


Keep thriving in the hybrid model
,
your OfficeRnD Hybrid Team