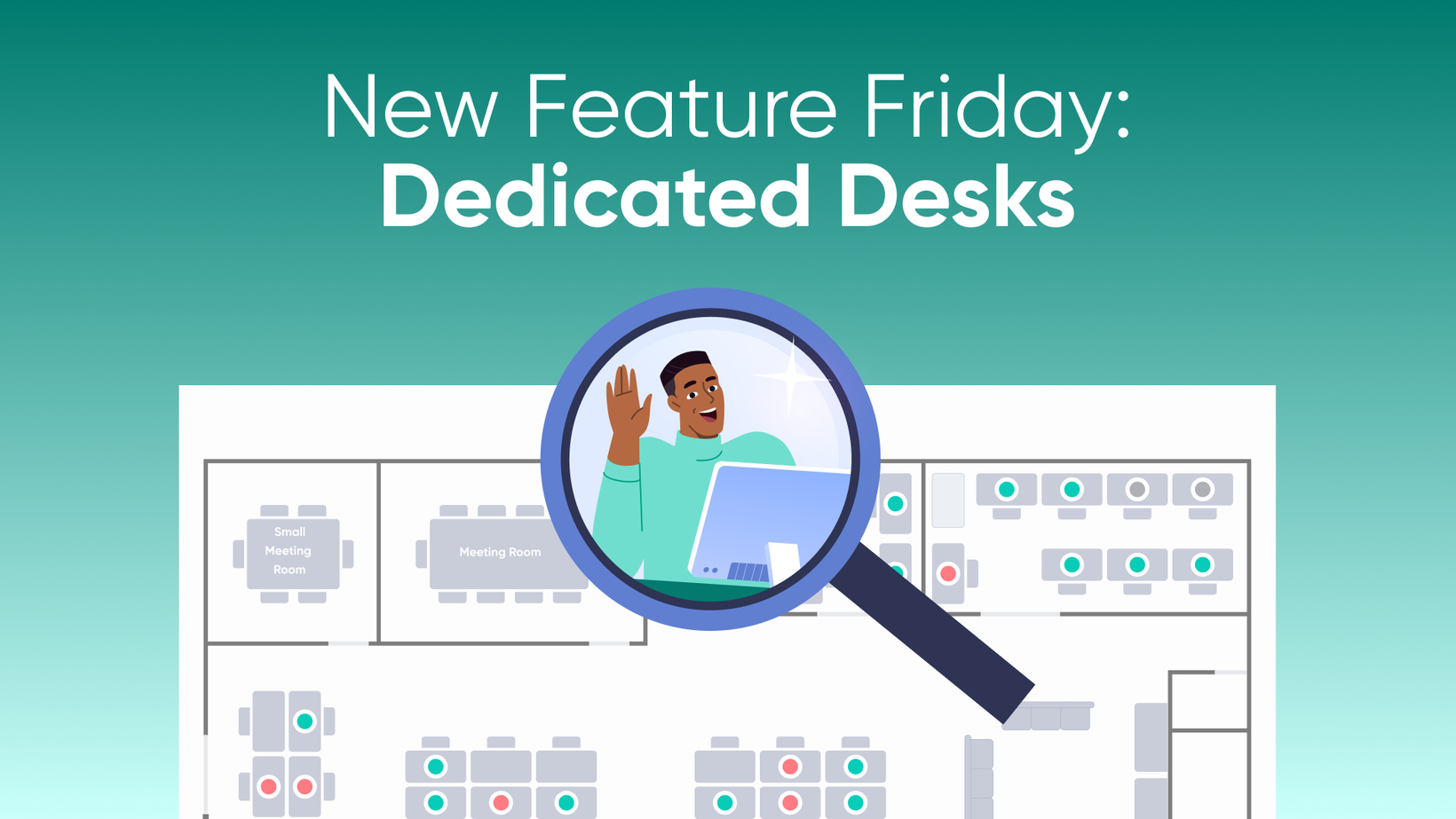 DATE:

AUTHOR:

The OfficeRnD Team

RELATED ROADMAP ITEMS:
Employee Experience
Setup
Dedicated Desks Updates ( watch video )
DATE:
AUTHOR: The OfficeRnD Team
Our hybrid workplace software is evolving and advancing more to help you manage all elements of the office efficiently and make better, data-driven decisions. Each office and organization has different needs to accommodate their daily work - from simple hotdesk booking to expandable meeting rooms, private bookings, dedicated desks, and more.

Today, we`ll focus on Dedicated Desks and all the recent improvements we did for them based on your feedback and recommendations ( Thank you! )
While bookable Hot Desks are essential for any flexible workplace, Dedicated Desks are best suited for workplace management. They are assigned to employees and teams for regular/long-term use and help with ownership and coordination.
What`s New?
Work Status Set up

This can be done via the Web Portal, Microsoft Teams, Mobile, and Slack. Now other teammates can easily see if a person with a dedicated desk will be in the office or working remotely, which helps with planning and in-person collaboration.


Check-ins

Although dedicated desks cannot be booked, Admins can set up a booking policy that requires employees with assigned desks to check-in through available channels.


Workplace Policies

How many days do you need to be in the office, or which days of the week your team is gathering, and it`s best if you are with them? The easiest way to handle this is with Workplace Policies. Now Users with Dedicated Desks can also be added to existing team policies or have a new one, created individually.
Benefits for Employees
Set your work status from the Home page with a single click

Plan your week from the Schedule page ( or more time ahead )

Check-in seamlessly through any screen or tool (if required)

Help others see when you`ll be onsite, and you can collaborate in-person
Benefits for Admins
Track Check-ins of Users with Dedicated Desks
( available from Admin Portal > People Management > Who's In > Checked in )

Track Presence in the Work Location
( available from Admin Portal > People Management > Who's In > Employee Daily Work Location ( with an option to export ) 


Track Workplace Policy Compliance
( available from Admin Portal > Analytics > Workplace Policy Compliance )

New Dashboard for Dedicated Desk utilization is coming soon!
Useful links:
Dedicated Desks & Work Statuses
Resource Types
Watch the walk-through overview:
---
What do you think about these improvements? Are there others you would like to see for Dedicated Desks? - Let us know!



Kee thriving in the hybrid model
,
your ORND Hybrid Team